An event requires great efforts and meticulous planning to make it a memorable affair and a grand success. In order to book the best party hall, you need to pay special attention to all the details. It involves a whole range of key issues that require your attention. Locating the best party hall for your guests may require more than just finding an available event space. The following tips will help you find and book the best party hall for the event:
1. Location: Location plays a key role while you are planning to book a party hall. The venue should be located centrally so that it gets convenient for your guests to reach without any hassles. If the party hall is located at a far flung area, it may cause great discomfort for the guests and instead of enjoying the party, they may find it an uphill task to even reach there.
2. Parking space: You should pay careful attention to parking space offered by the party hall. You must ensure that the venue offers adequate parking space for the guests. At a time when guests have arrived at the venue to enjoy the party, they would not like to fight for parking space.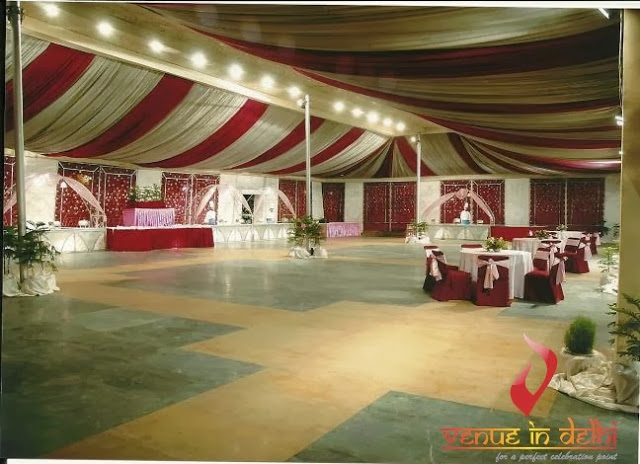 3. Basic facilities: An ideal party hall should focus on providing all crucial basic facilities in order to avoid any unnecessary chaos. It should provide all the basic services such as water, power backup, adequate lighting etc. The venue should also be ready with a plan B in case plan A does not get executed.
4. Space: A party hall should offer adequate space for the event. If you are hosting an event during rainy season, the hall should offer adequate backup space. Considering the uncertainty of Delhi weather, you should carefully check the backup space offered by the venue. The space offered by the hall should be adequate enough so that it can accommodate all guests in case their numbers rise unexpectedly.
5. Menu: In case your venue is providing catering service, and while selecting the menu at the event, make sure that you have tried a few of their food items. It will give you a fair idea about the quality and taste of the food that will be offered during the event. You may also inquire about catering packages as it will help in saving enormous costs. You may opt for fixed packages that will let you choose from a wide variety of meals for a fixed price.
The tips mentioned above will certainly help when you are looking to book party halls in Delhi.